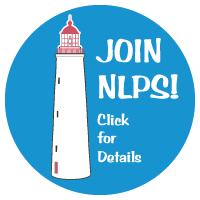 Since 1858, this lighthouse has saved many lives. It's our turn. Without funding, this lighthouse will crumble to the ground.
We have done our best to preserve it from further decay. Please help bring it back to it's glorious state.
Whether you want to simply stay up to date with our progress or volunteer in some capacity, the first step is to join NLPS. Click on the button, fill out the online form and with your $25 minimum donation you are set!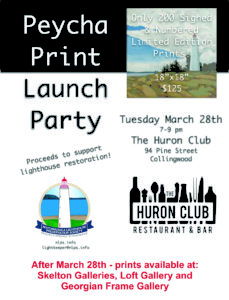 We've had a lot of interest in the
Andrew Peycha prints already!
Dimensions 18" X 18"
Only 200 prints!
Signed and numbered by the artist.
All proceeds to support lighthouse restoration.
Join us on March 28th at The Huron Club to meet the artist and take home your very own print.
Upcoming Events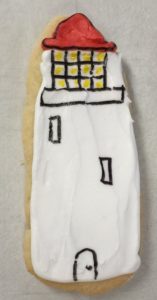 March 21st - April 22nd 
Paula's Pantry
Lighthouse Cookies For Sale
April 8th - Yard Sale
Collingwood Youth Centre
8am - 1pm
May 13th - Dance & Silent Auction
Georgian Bay Hotel
Buffet Dinner/Live & Silent Auction
Music by Strange Potatoes
May 27th - Tattoo Day
Idols & Anchors Tattoos,
Steel N Ink Collingwood and
Collingwood Tattoo Company
11am - 7pm
Support Your Lighthouse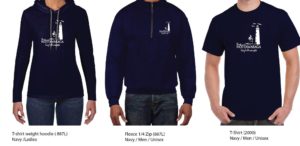 We have our very popular
100% Cotton T-shirts $25
Unisex Sizes S,M,L,XL & XXL
& 2 New Products
Long Sleeved 100% Cotton T-Shirt Hoodie $35
Ladies Sizes M,L & XL
Long-Sleeved 50% Cotton/50%Polyester 1/4 Zip Fleece $40
Unisex Sizes L & XL
For more information or to order,
email: lightkeeper@nlps.info
We Deliver!
Will Mantrop Video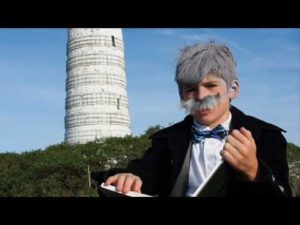 Visit our YouTube page to see the latest video!  https://youtu.be/xt5GkBYZ7yk
One of our young supporters, Will Mantrop, a Grade 5 student at Pretty River Academy has produced a video for a project that is linked to the Collingwood Museum about George Collins, one of the lighthouse keepers. This is AWESOME Will!!
NLPS receives funding from the W. Garfield Weston Foundation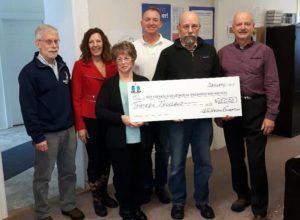 The Members of the Board are very happy that the NLPS was chosen to be one of six recipients to receive funding from the W. Garfield Weston Foundation in 2016. We are grateful for such support. Saving and restoring our historic Lighthouse is important work that will benefit the whole area.
"The Nottawasaga Lighthouse is such an important part of this community's identity," said Geordie Dalglish, a Director of The W. Garfield Weston Foundation, "preserving landmarks of this nature is integral to maintaining the essence that makes Collingwood beautiful and unique".
Recent Re-Wrapping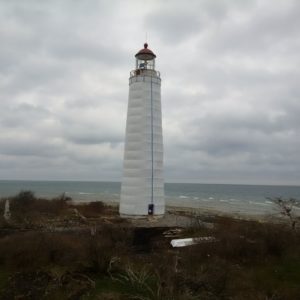 Photos by Stephen Emo
Roger Klein was out at the island.
http://barrie.ctvnews.ca/video?clipId=1009256&binId=1.1272429&playlistPageNum=1
Our Lighthouse has been re-wrapped with stronger material which will protect the structure from the elements and slow down the deterioration. The joints were glued & the seams taped. Many thanks go out the fantastic four who never gave up: Robert Square, Doug Hackbart, Stephen Emo & Erle Heintzman you Light up our lives!