Our board is made up of individual volunteers who utilize their skills in a variety of disciplines to achieve our goal of restoration and preservation.
If you would like to volunteer, click the button below to download our NLPS Volunteer Application which lists areas of help where your interest and skills could contribute to help achieve our goal. Please fill it out, scan and email to: Lightkeeper@nlps.info
You can also  fill out this volunteer application using the online form here: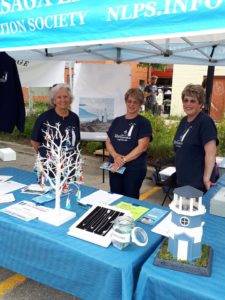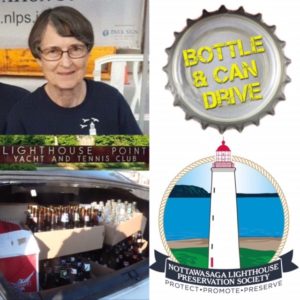 For those that are unaware, Eleanor Burke spearheaded a Bottle & Can Drive within Lighthouse Point residences.
Eleanor personally collects & has returned well over $9, 000 in empties in the back of her car alone this past year!
How amazing is that?
THANK YOU ELEANOR & Residents of Lighthouse Point.
Eleanor is still collecting at Lighthouse but has also arranged to have a Bottle & Can Drive donation jar permanently at the Collingwood Beer Store for those who wish to leave their returns money for NLPS.