Located on beautiful Georgian Bay, the tower sits on an island in Nottawasaga Bay. The western shore of Nottawasaga Bay is determined by the Niagara Escarpment, which reaches Nottawasaga Bay between Collingwood and Thornbury. The southern shore is flat limestone plain, with cedar marshes.
The views of the Niagara Escarpment (Part of a UNESCO biosphere reserve) are stunning. The ski runs cut into the side of the hills change from green to tan and white seasonally. The fall colours are spectacular all across the escarpment.
The waters of Georgian Bay are often turquoise in colour and at times resemble tropical waters. These waters contain shallow shoals which surround the bay and are the reason the lighthouse was constructed originally.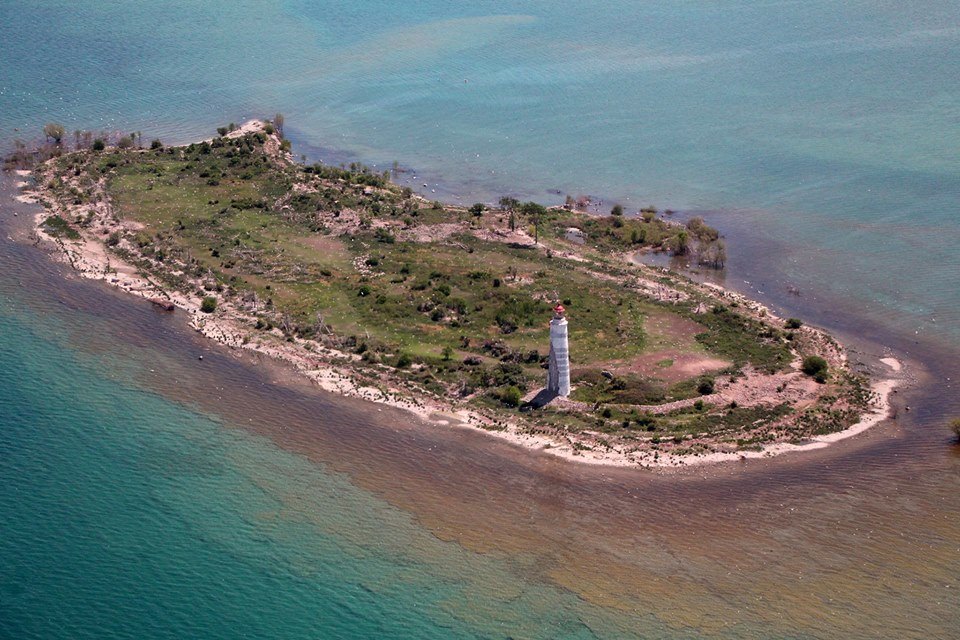 The lighthouse is approximately a 5 km trip to the north-west from the Collingwood harbour by boat. 
See the interactive Google Map below for detailed position.