The lighthouse was constructed as a conical structure of 85 feet in height. The interior column is a constant ten feet in diameter despite the outside tapering. The thickness of the wall varies from nine feet at the bottom to two feet thick at the top. The material used was locally quarried limestone cemented with an inner layer and an outer layer filled with loose stone.
There is a granite section near the top of the tower for extra rigidity to support the lantern rooms. Most other lighthouses of the era were built of brick, wood, iron or concrete.  The lanterns are made of copper alloys, glass, and cast iron.
The towers are whitewashed and painted with red trim. Each was initially equipped with a Fresnel lens; they were the first Canadian lighthouses so equipped.
Connected to the lighthouse was a lighthouse keeper's house which has since fallen in decay at the Nottawasaga site. A fine fully restored lighthouse keepers house exists at the nearly identical Chantry Island lighthouse.
Only minor variations exist in the design of the six imperial towers, as was required for the different building sites. They are all 80 feet (24 m) tall, with the exception of Christian Island, a 55-foot (17 m) tower. The rock courses at the bottom of the towers reach some seven feet thick, and the walls at ground level are six feet thick, tapering towards two feet thickness at the top. Though the lighthouses are conical, their interior diameter is 10'6'' throughout.
Given the state of repair and limited access to the interior we are afforded at present, here are a few photographs taken during the visit by our board members to the nearly identical Chantry Island lighthouse off Southampton. These photographs represent these unique structures at their best.
Scroll down to the bottom of this page and click on any of the photos below to enlarge and open a viewing gallery.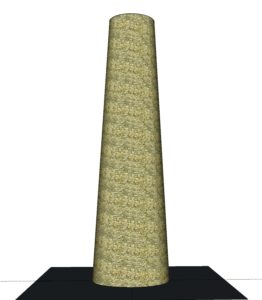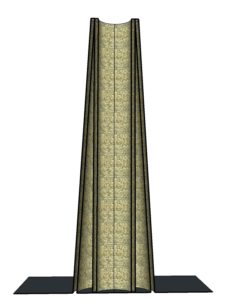 The Lantern Room
The lantern room is truly a jewel and represents the highest quality of mid 1800's copper smithing. The ornate roof, painted red featured a rain gutter system with downspouts decorated by bronze lion head sculptures.
Beneath the copper roof are 30 panes of glass glazing with 10 panes around the circumference and 3 rows of 10. These provided protection for the Fresnel lens and kept weather out while maintaining a clear transparent path for light to shine through.
The Fresnel lenses were made by the Louis Sautter Company of Paris and installed by specialist workmen from France. The most powerful (second-order) lenses were used at Point Clark, Chantry, Cove and Nottawasaga Island.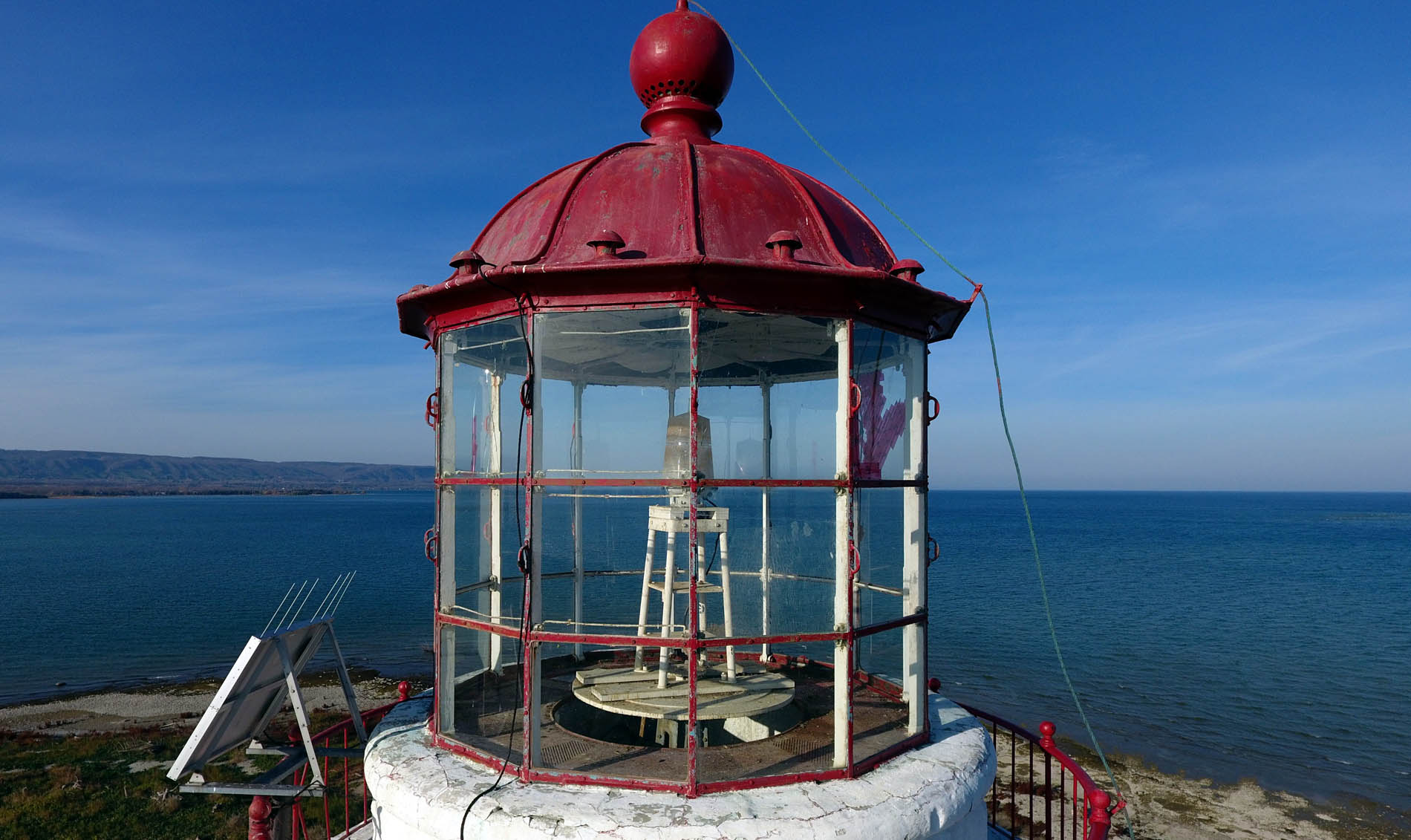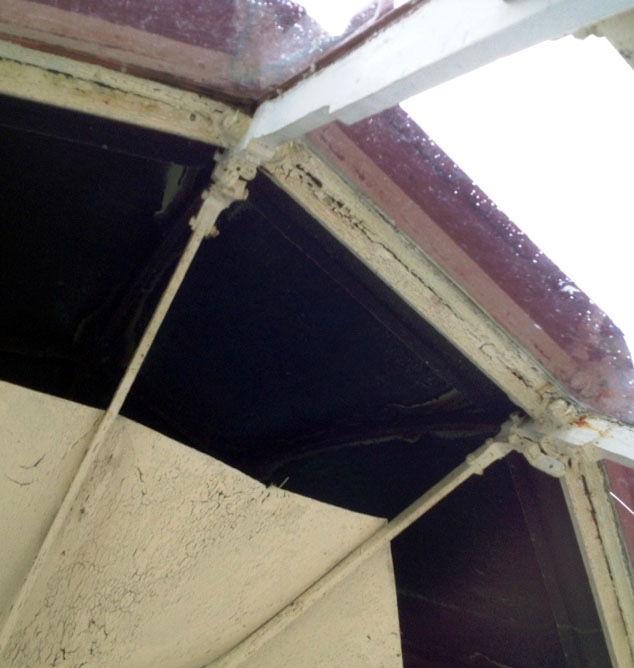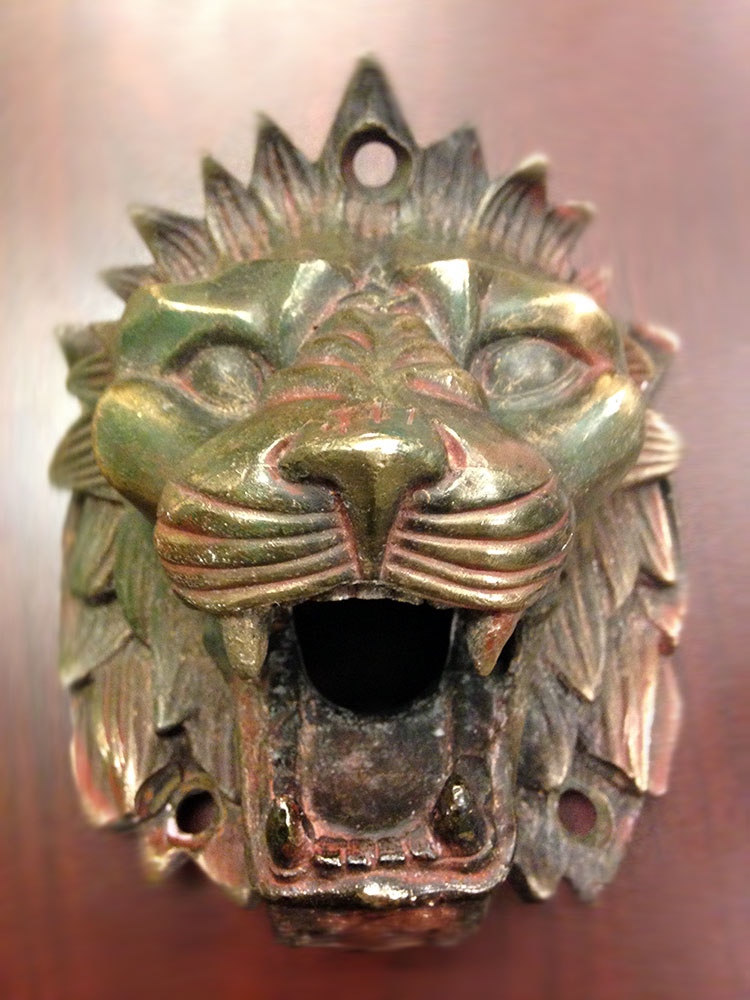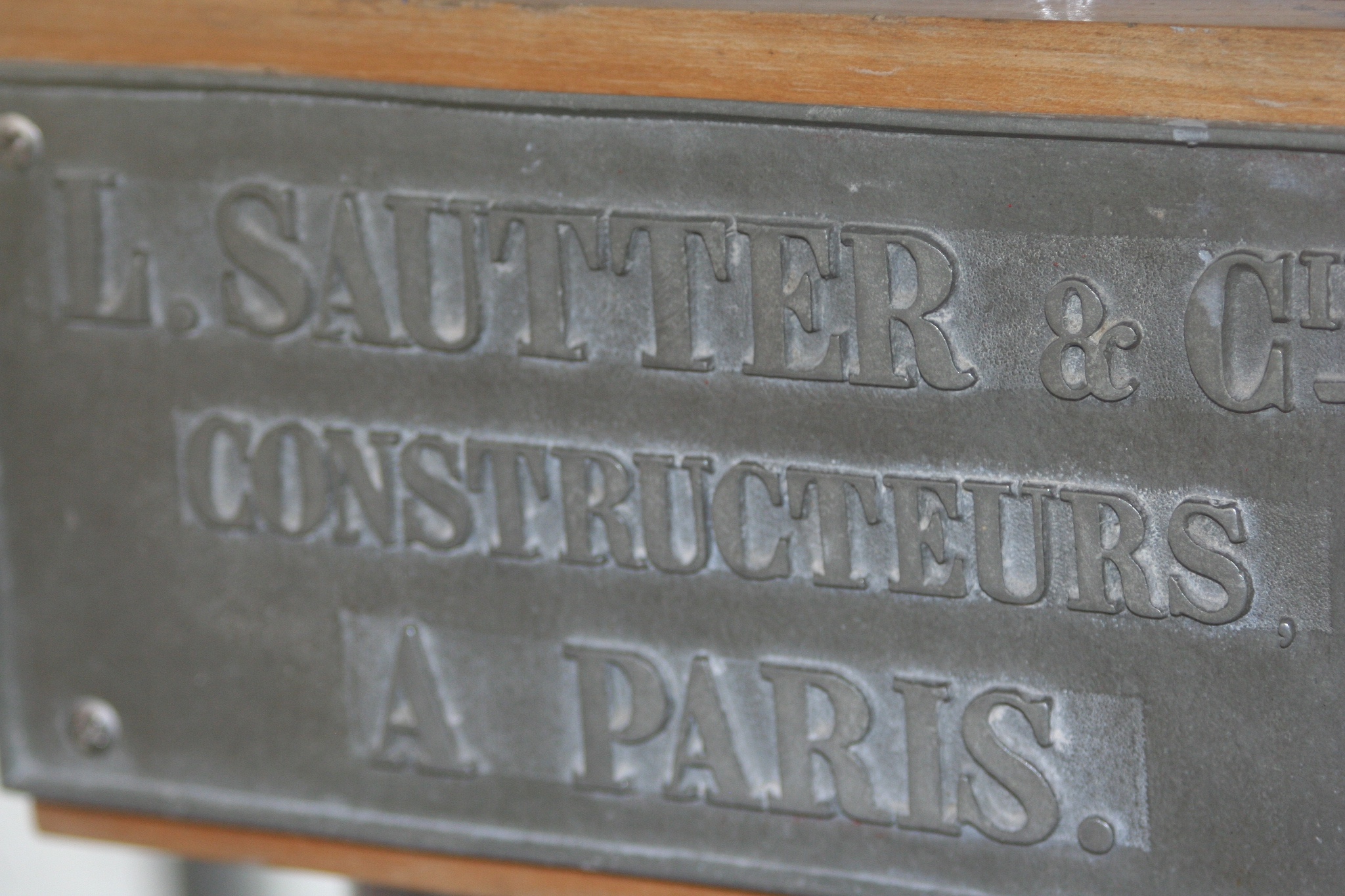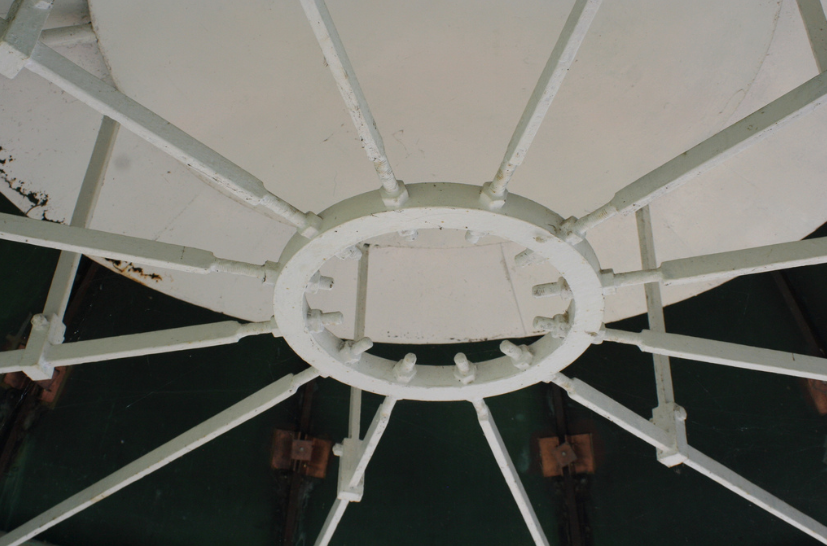 Gallery