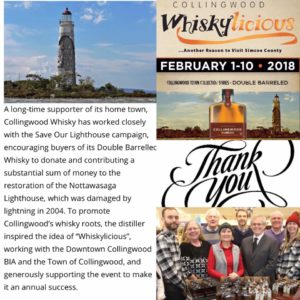 Once again Collingwood Whiskylicious was a tremendous success!
NLPS really appreciates all the time & team of people along with sponsors involved in making this happen !
A substantial sum of money was raised and donated to help with the restoration of our Lighthouse! Thank you!
Comments are closed !