Congratulations to Ray Smith
recipient of the Order of Collingwood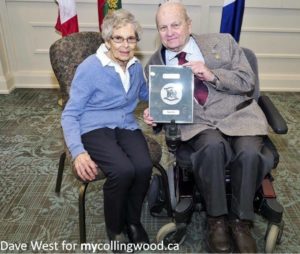 Both Ray and Wynn are long standing NLPS members. Ray brought to life a vision for a Collingwood Youth Centre and volunteered many hours designing the Youth Centre, Hospice Georgian Triangle and the Barbara Weider House. Ray allowed the NLPS the use of his property for our annual Community BBQ, three years in a row. He and Wynn are always so helpful having their property looking its best. We descend on them the day before for set up and are offered the use of their kitchen facilities for food prep. They are great hosts and welcome the public warmly to the BBQ. They also offered their property for a Paddlethon and assisted in running a yard sale all in support of the NLPS.
Thank you Ray & Wynn!
Comments are closed !